The best quality keyboard protector in the world!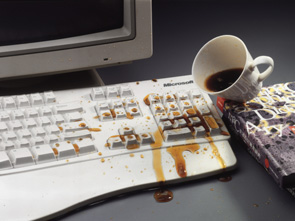 Over keyboard protector is one of the best solution for keyboard prevent from damaging dust, liquid spills, grease and grime, etc.
Now the user could use the over keyboard protector to protect their keyboard and can be use their keyboard under any condition. In factories, workshops, warehouses, garages, laboratories, restaurants, research centers, classrooms, homes and offices. Now, in front of the PC or notebook PC, don't worry about spills from drinks. Try this soft, form-fitted protect which doesn't affect tactile sensation.

---
ROTA

America, Inc.




Tel: 408-705-2077


Fax: 408-532-6766Email: sales@keyboardprotector.com

(C) 2003 ROTA AMERICA, INC. All Rights Reserved.