UNIVERSAL
NOTEBOOK PC KEYBOARD PROTECTOR!
Attached to any brand of notebook keyboard
in one easy step!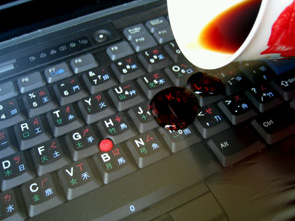 These spill-proof protectors are only 0.025 mm thick-yet, they are much stronger and more durable than plastic wrap. These protectors allow consumers to use their notebook in internet cafes and not worry about spilling coffee on the keyboard.
Installation: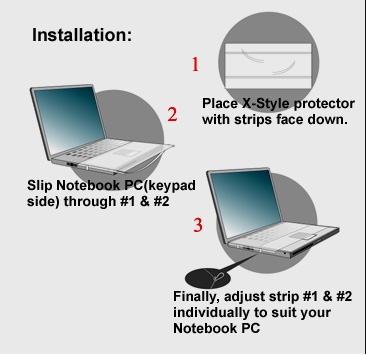 Specification:
Item No: RT-XU011
Size: M (Best for notebook PC LCD screen size 14" and 15").
Material : TPU.
Color: Transparent.
Thickness: 0.025 mm (0.01").
Dimension: 325x170 mm(12.8"x6.7").
Package:
1 PC:
Dimension: 190x140 mm(7.5"x5.5")
Weight: 12.6 gram(0.45 ounce).
20 PCs in inner box:
Dimension: 195x145x80 mm(7.7"x5.7"x3.2").
Weight: 0.33 Kgs(11.6 ounce).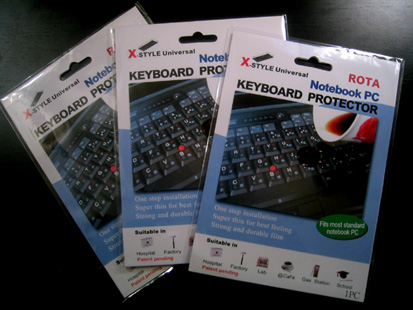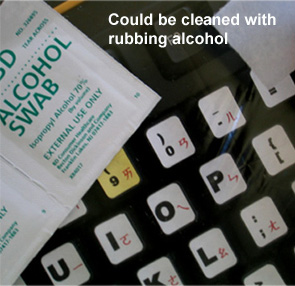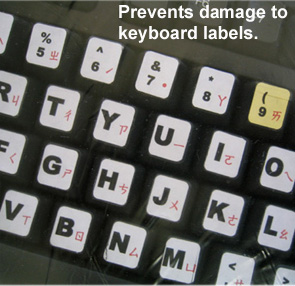 Applications of the X-style universal keyboard protector:
Hospitals, internet coffee, factories, workshops, warehouses, mechanic garages, laboratories, restaurants, research centers, classrooms, offices...etc.
Worldwide Patent Pending!
---
ROTA America, Inc.Tel: 408-705-2077
Fax: 408-532-6766Email: sales@keyboardprotector.com

(C) 2003 ROTA AMERICA, INC. All Rights Reserved.
---